5 Perfect Paint Projects for Kicking Off the New Year
Thursday, December 28th, 2017, 9:22 am , Posted by Admin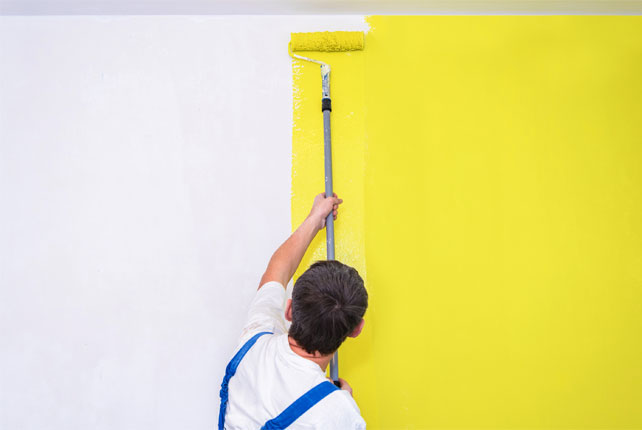 Thinking about doing some painting to kick off the new year? Many homeowners are already thinking about new ways to spruce up their homes, without spending a ton of money on a big renovation project.
One of the most effective and affordable ways to freshen up your home after the holiday season is painting. You can go big or small. You can do it all at once, or you can tackle room by room as you have time.
Here are 5 perfect painting projects to consider doing in the new year:
Ensuite or guest bathroom: Ready to give your ensuite a spa-like feel with a new coat of paint? Time to finally spruce up the guest bathroom that always seems to get overlooked.
An accent wall: An accent wall is the perfect way to create a focal point for any room. Choose a colour that complements the current colour scheme or use a colour that pops for a bold design change.
The kitchen: We all spend lots of time in the kitchen. Give it an updated look to keep things fresh.
Touch up the hallways and high traffic areas: Hallways and other high traffic areas always seem to take a beating over the holidays. Scratches, nicks, dents, and marks seem to show up overnight. Touch up the hallways and other areas to give them a fresh look and feel.
Furniture: Refinishing furniture is a great way to breathe new life into older items. You can update current furniture or look for cheap furniture online that you can stain and paint. Your colour and design options are endless.
At Summit Paints, we have all your paint and paint supplies covered. Have questions about a painting project? Visit us in store or give us a call for expert tips and advice.